Welcome to Makai Chocolate
Makai Chocolate is made from cacao grown exclusively on the Hamakua Coast on the Island of Hawaii.
In the Hawaiian language, Makai means "toward the ocean."
Our farm is on the Hamakua Coast of the Big Island of Hawaii.
Our location on the lower slope of Mauna Kea is ideal for growing cacao to make the best chocolate.
Subscribe to our newsletter
Here
Makai Chocolate is a trademark of
Deep Dirt Farm LLC
Award Winning Cacao
Member of

East Hawaii Cacao Association Hawaii Chocolate & Cacao Association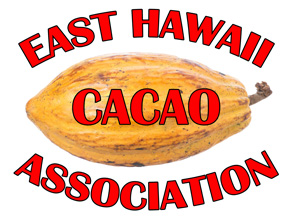 Our Makai Chocolate logo was designed by local graphic artist Linda Huff.
She may be contacted at linisaustinfan@gmail.com.